SVP - Sales,
Managing Partner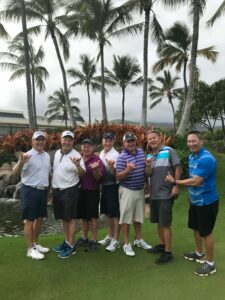 Over the last two decades, Jason has worked very closely with state banking associations and credit union leagues and is well-known within both spaces, having attended dozens of state and regional conferences and meetings with these organizations. He has also attended and participated in numerous national conventions, including events for the American Bankers Association, the National Association of Federal Credit Unions, and the Independent Community Bankers of America.
Before joining Superior IRA & HSA, Jason spent twenty years at Ascensus, where his career started in the 401(k) customer service unit. In 2003, his career evolved into a sales position, servicing banks and credit unions in the Retirement Products & Solutions division. A few years later, he began covering the eastern half of the United States when he was promoted to Regional Sales Director. In the last eleven years of his time with Ascensus, Jason crisscrossed the country as National Sales Director, collaborating with banks and credit unions to improve their IRA and HSA programs. Over his tenure as a Sales Director, he has met in person with over 2,500 banks and credit unions in all 50 states.
As a lifelong resident and native of Minnesota, Jason is an avid outdoorsman. He spends his summers enjoying the west-central Minnesota lake life with his family. He is also a prolific hunter and spends a significant portion of each fall in pursuit of that hobby. When weather permits, he can be spotted on golf courses around Minnesota. And when the inevitable Minnesota winter arrives, he moves his golf game to warmer climates.