SVP - Product & Technology,
Managing Partner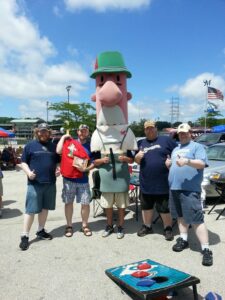 Jason has spent nearly two decades solving problems related to IRA and HSA administration and working closely with hundreds of banks and credit unions to gain a deep understanding of the challenges facing this industry. He is thrilled to bring a new and innovative solution to the marketplace with Superior IRA & HSA and to share his unique and unparalleled expertise with financial institutions.
Having spent 11 years with Ascensus as product owner and senior product manager of their flagship product for banks and credit unions, his level of expertise related to IRA and HSA technology is unmatched in the industry. Before his employment with Ascensus, Jason was a business analyst at CUNA Mutual Group, working on projects to improve software used by financial organizations. Key projects during his time at CUNA Mutual included building integrations with core data processors and automating manual processes. He graduated from the University of Wisconsin-Madison with a Bachelor of Science degree in Computer Engineering and Computer Science.
Jason is happiest when he is spending time with others. He loves meeting up with family and friends whether it is a holiday gathering, tailgating at a baseball game, or getting together to play board games. He is a lifelong fan of the Milwaukee Brewers and hopes to attend a World Series game with his wife and brothers someday.