VP - Customer Service & Operations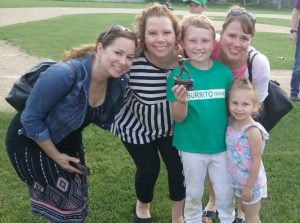 With over 15 years of experience working with IRAs and HSAs, Lori brings a wealth of knowledge to Superior IRA & HSA. Lori began her career in the IRA Services division at CUNA Mutual Group in 2005, providing clients with compliance and operational support over the phone.
Given her keen ability to learn quickly and easily build relationships with clients and her team, she earned a promotion to Team Lead on the IRA Customer Response Team in 2009. That same year when Ascensus acquired the IRA Services division, Lori continued to work for the company, eventually becoming the IRA Call Center Manager in 2013, where she oversaw all the customer service and operational functions, including compliance, death claim processing, and tax reporting processes.
Lori made a career change in December 2018, taking a position at The Park Bank in Madison, WI as the Assistant Vice President Operations, where she oversaw the Deposit Operations Department, including IRA and HSA account handling, audits, tax reporting, and subpoenas and levies.
Lori graduated from Madison Area Technical College with an Associate's of Science degree.
In her free time, Lori enjoys spending time with her family and friends, attending her son and daughter's baseball and basketball games and being an active member in her neighborhood community.